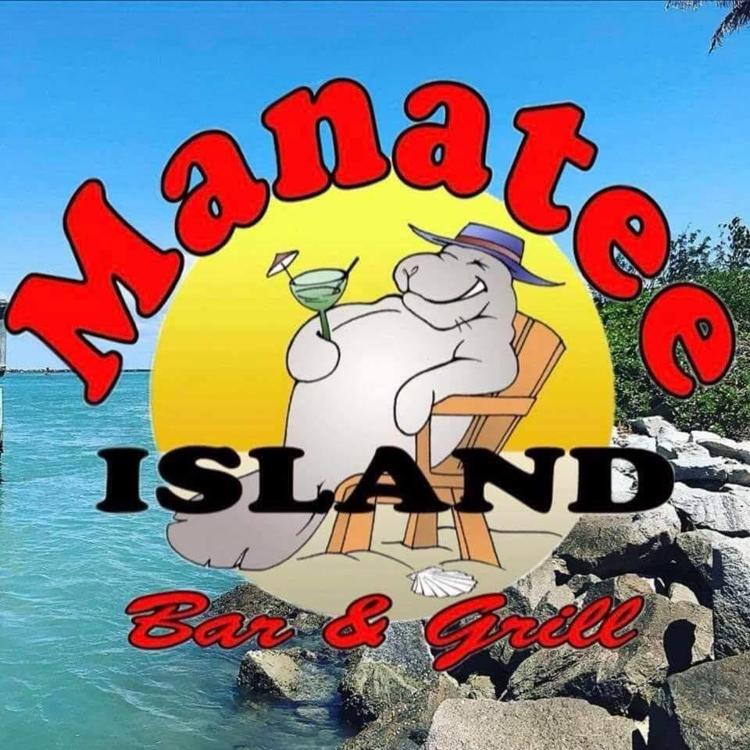 PORT SALERNO – If you're looking for an old Florida, fishing town vibe coupled with great food, amazing views and some of best live music around, head to Manatee Pocket in Port Salerno.
Manatee Island Bar and Grill offers exquisitely prepared meals paired with a view of the surrounding waters that will take patrons on a relaxing journey to a simpler time without the hustle and bustle of daily life.
Relaxing to some of the easy-going, tropical sounds of the daily featured musicians is backdrop to enjoying delicious cocktails or an ice cold beer.
Daily happy hour specials are available along with impressive appetizer specials.
When my guest and I visited the restaurant, the lunch crowd had begun to thin out and there was prime seating available along the deck, overlooking the water. We started our meal with a couple appetizers that caught our attention. I opted for Burratta, a large ball of mozzarella with a creamy center, served over house marinara, topped with pesto and served with crostinis. The fresh mozzarella paired incredibly well with the pesto, which was mouthwatering when spread onto the warm, crisp crostini. The tang of the marinara married well with the flavor of the fresh cheese. It was hard to not overindulge in such a rich appetizer, however I wanted to make sure I had plenty of room for my lunch.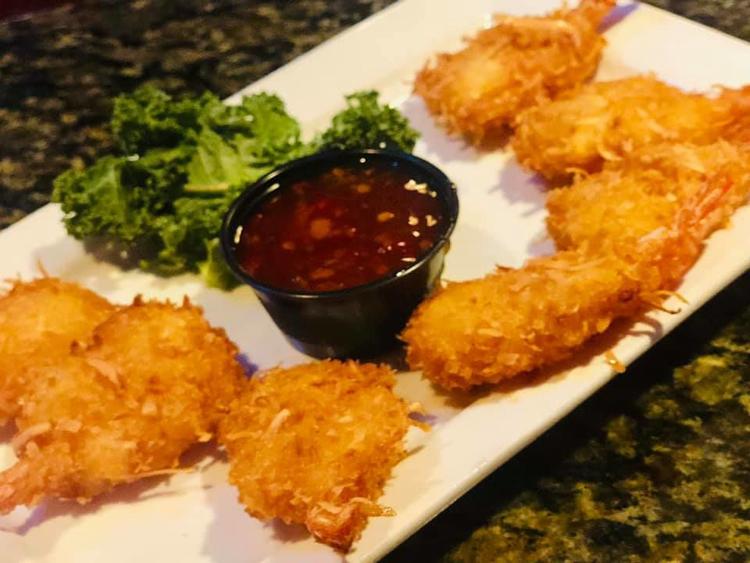 My guest enjoyed the coconut shrimp appetizer that she ordered. The delightfully, light flavor on the shrimp made the flavor of the sweet chili glaze dipping sauce pop with each bite.
I decided that I would try the seafood paella and wow, I made the right decision. I really struggled between the Jambalaya "Bayou Stew" and the paella. The aroma from a neighboring tables stew was just incredible, however I really wanted to try lots of different types of seafood, and the paella really offers a huge amount.
From lobster and shrimp to mussels and clams, this dish really pleases. It is served in a savory safron tomato-based broth that has a lot of depth to its flavors. Yellow rice is the starch that the broth and seafood sits on. The rice was cooked to perfection as was the seafood. There are also pieces of chorizo sausage and peas in the delightful dish.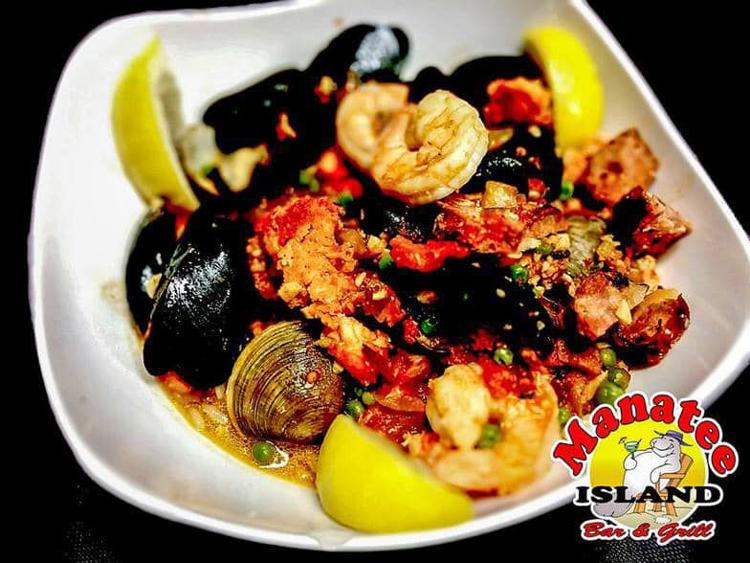 If you're a seafood lover, this is the dish for you. There wasn't one bite that disappointed.
My guest decided to try the blackened chicken Alfredo. I'll admit that when it was placed in front of her, I was a little envious of her choice. I did manage to have a couple bites, and anybody who enjoys a hearty pasta dish will find delight in this creamy dish.
There are plenty of other dishes to choose from, no matter if you're a landlubber of seafood lover. There are steaks, ribs, lobster mac and cheese, shrimp and grits, and scallops, just to name a few.
There is an amazing lunch special Monday through Friday, from 11:30 a.m. - 2:30 p.m. Each entree costs $8 and the menu includes, but isn't limited to Baja fish tacos, pulled pork sliders, and a grilled chicken wrap. A beverage must be purchased and there are no coupons allowed with the lunch special.
There are two locations; 4817 SE Dixie Highway in Port Salerno and 1640 Seaway Drive in Fort Pierce.
For more information about dining at Manatee Island Bar and Grill, visit www.manateeislandbarandgrill.com.