FORT PIERCE – For the last 36 years, Peking Chinese restaurant has catered to the community's want for authentic Asian cuisine.
For the last 25 years, John Ng has played a huge part in the success of the longstanding go-to spot for popular items such as krab rangoon, chow mein, lo mein, fried rice and of course, the Happy Family.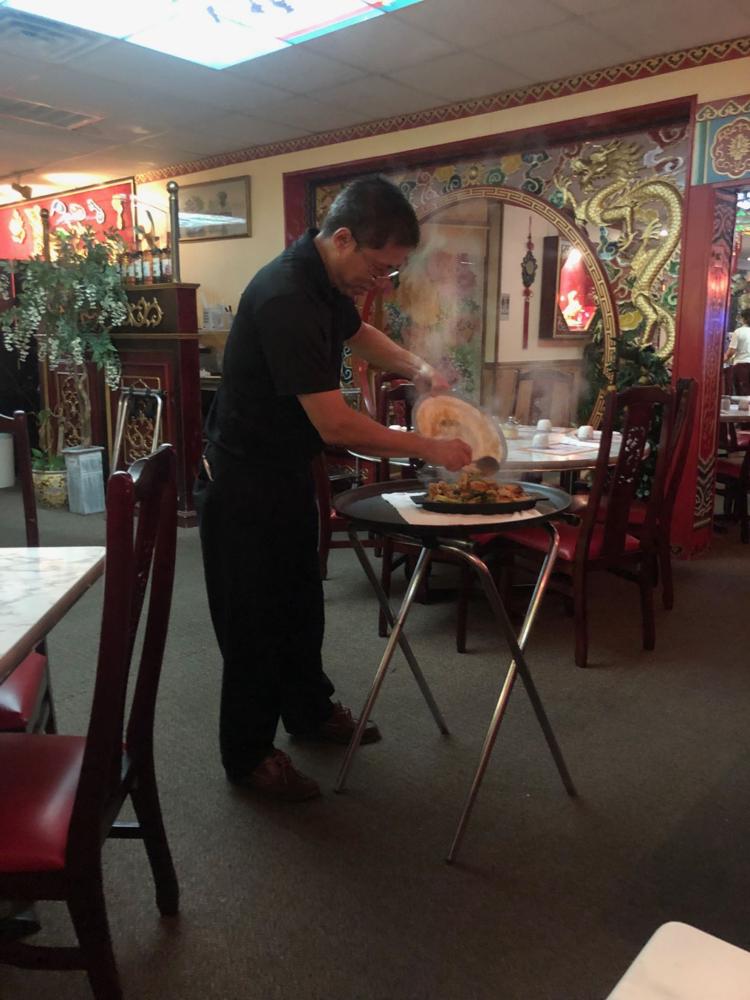 As Mr. Ng makes his way around the restaurant, joking and laughing with patrons, it's easy to see why he is so well-liked.
"The thing that makes us so popular is that we always make sure our dishes are prepared the same way," Mr. Ng said. "Consistency is key to making sure people come back over and over again. When someone comes in and orders something that they had the last time they were here, we want it to taste just as good."
The spacious restaurant is decorated with an Asian flair that includes a mesmerizing fish tank that is a hit with youngsters.
My guest and I visited the restaurant early on a Friday night, and while there were quite a few tables to choose from when we got there, by the time we left, there were hardly any open seats.
Mr. Ng and his attentive staff quickly served us fresh fried noodles and a pot of steaming hot tea.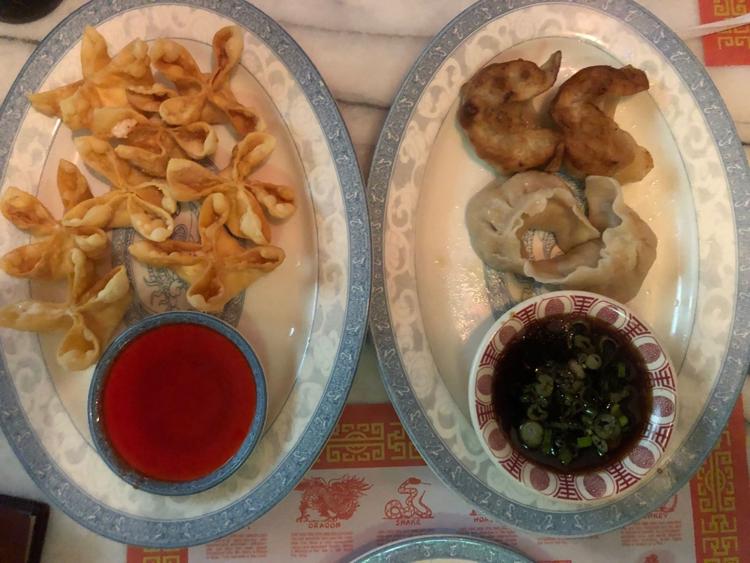 We decided to let Mr. Ng surprise us with delightfully prepared dishes. He brought out appetizers that included krab rangoon and a plate of steamed and fried dumplings. The filling of the rangoon was incredibly light and creamy. The imitation crab was fresh and the outside of the rangoon was hot and crisp. The dish usually consists of 8 pieces, so there is definitely enough to share.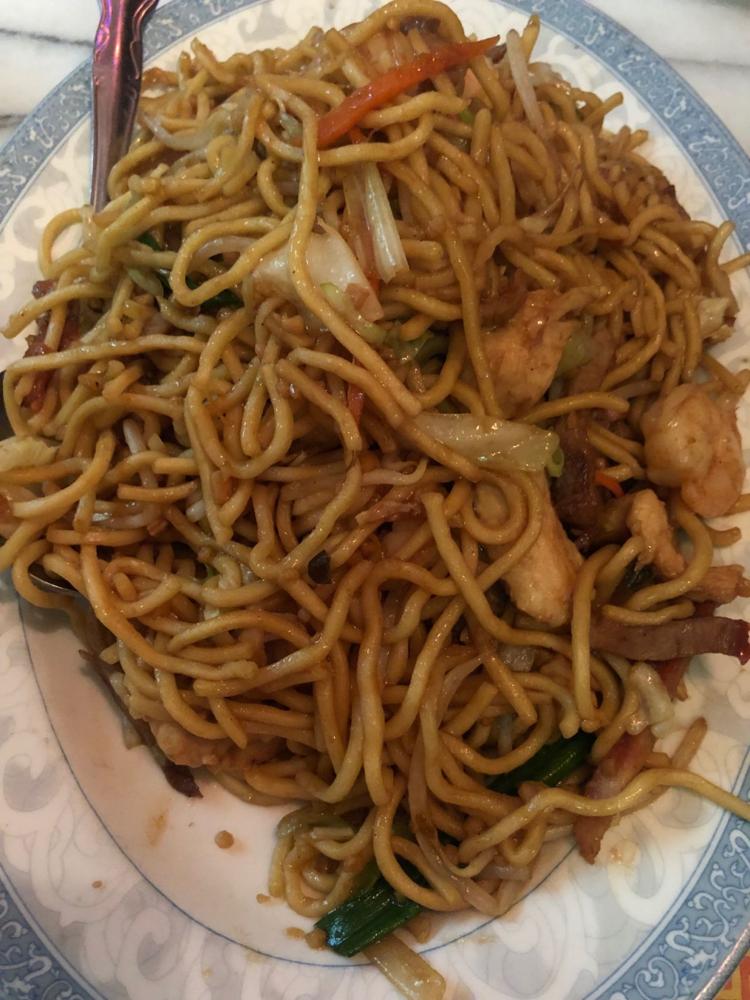 The steamed dumplings and fried dumplings were equally tasty and served with soy sauce. While I preferred the steamed ones, my guest enjoyed the fried ones. The savory fillings were perfect with the dipping sauce.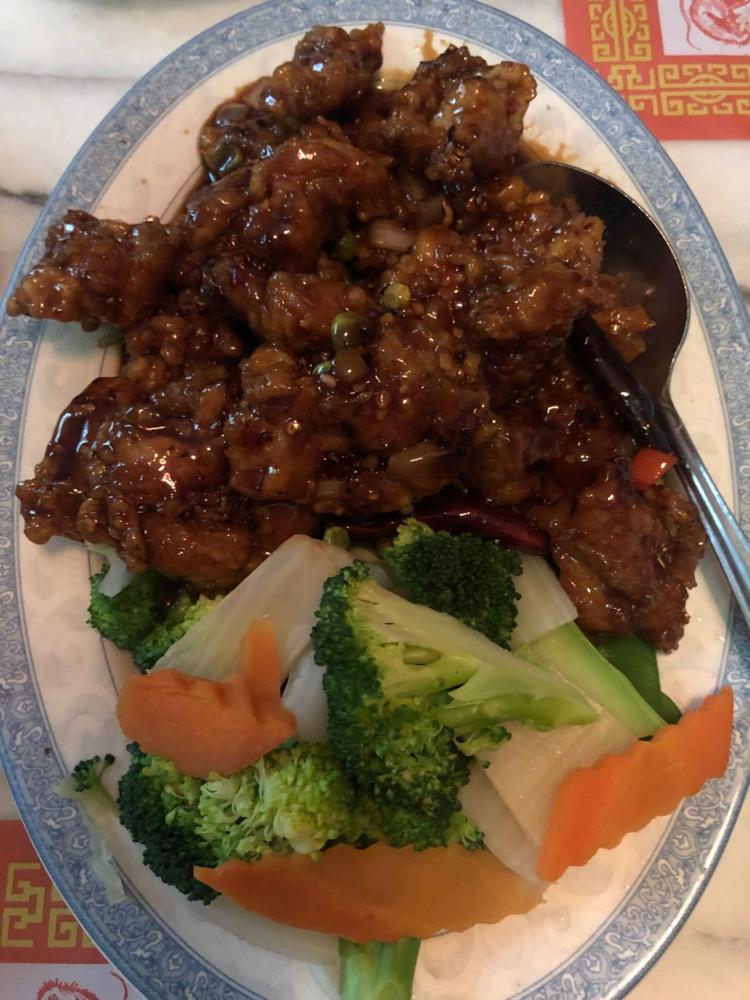 Mr. Ng also brought us out an egg roll and a spring roll. We tried both of them and couldn't decide which was our favorite. The spring roll was super crispy and contained vegetables. The egg roll was made with vegetable and chicken and was perfect with the Duck Sauce.
For our entrée, Mr. Ng prepared House Special Fried Rice, House Special Low Mein noodles. General Tso's Chicken and to our surprise, he prepared the Happy Family for us. The House Special rice and noodles contained shrimp, chicken, pork, beef and vegetables. It was served steaming hot and was a great fit along side the General Tso's Chicken. The chicken has a slight heat, but nothing unbearable.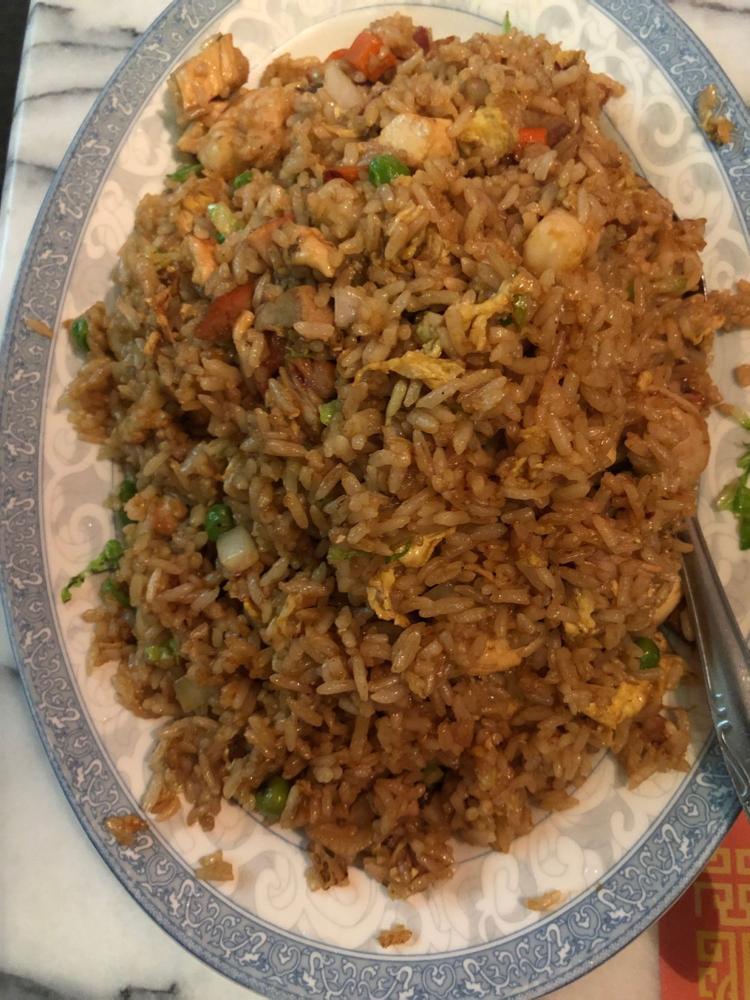 The highlight of the meal was when Mr. Ng prepared the Happy Family. The meal consists of jumbo shrimp, white meat chicken and beef sautéed with vegetables and served in a brown sauce. The meal is then transferred onto a hot plate that sets of steam and sizzles and is really quite a show.
My guest and I were overwhelmed with the amount of amazing food that was prepared for us and ended up taking a lot home for a late night snack and lunch the next day.
Before we left, Mr. Ng insisted we try some rainbow sherbet. Although we were both full, we had a few bites and were happy for the refreshing taste of the cool treat.
The restaurant has many lunch specials, early-bird specials and a lengthy menu for dinner. They also offer Take Out. If you're searching for authentic Asian food, you must make Peking Chinese Restaurant your next stop.
The restaurant is located at 1012 U.S. 1 in Fort Pierce. The phone number is (772) 464-5960. The restaurant is closed on Sundays.