VERO BEACH – Center City Tavern is in the "wow" business.
I've visited the conveniently located restaurant quite a few time over the past couple of years and have always found the food and ambiance to be pleasing, however since chef Albert Romano has taken the helm in the kitchen, the new menu items and revamped recipes definitely made me say "wow"!
The new menu is bringing a breath of fresh air and new food options to the area. Whether you're in the mood for catching a game on the giant screens and having wings and beer, or you're in the mood for one of Albert's signature dishes such as the salmon with citrus glaze, diners will be in for a treat.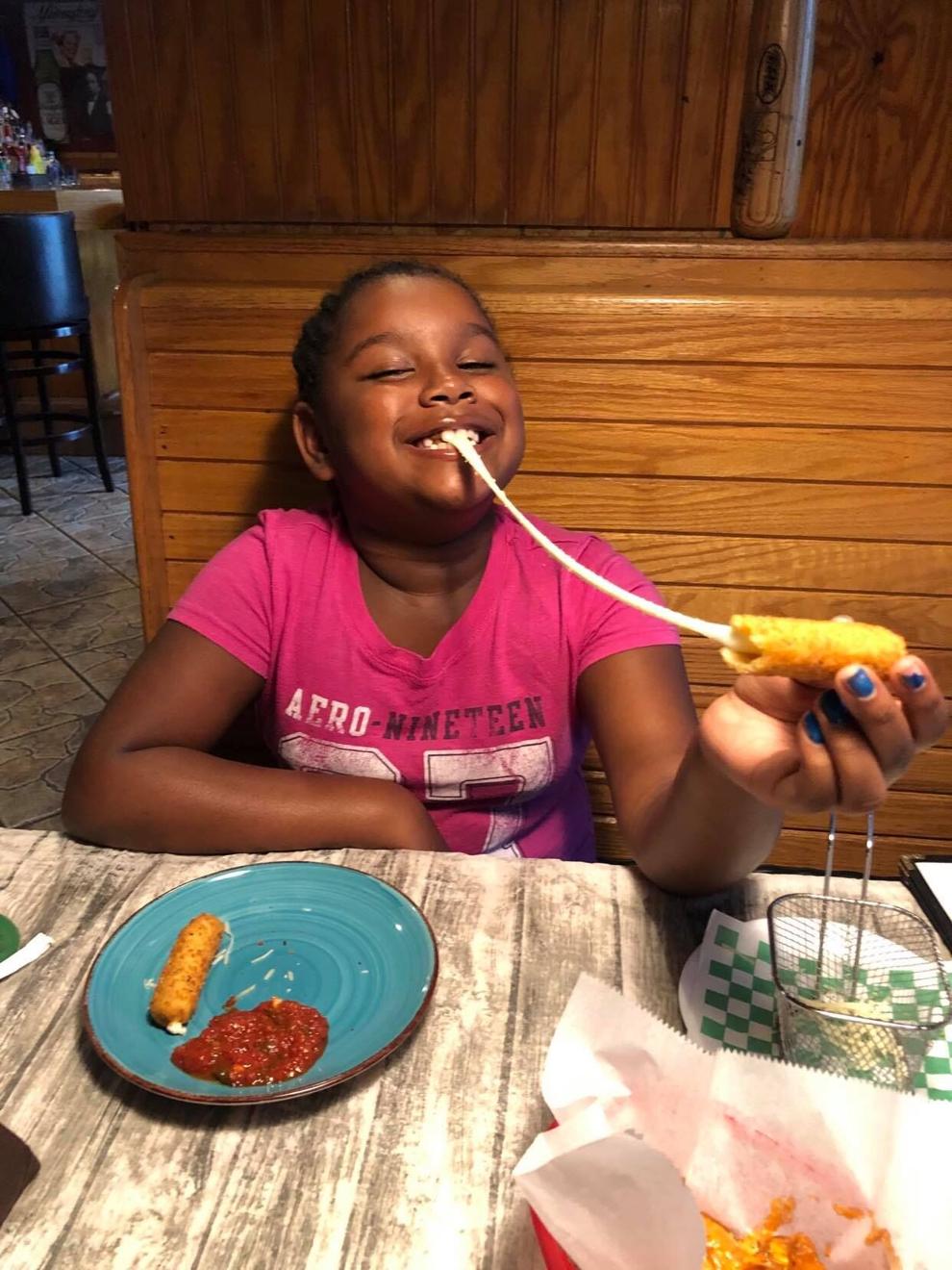 My granddaughter Camille and I visited the restaurant on a busy Saturday afternoon. The bar area was full of patrons watching a game and chatting between themselves. Families filled the spacious dining area and the attentive wait staff made sure everyone's drinks were full and food was piping hot when served.
Camille decided she wanted to try mozzarella sticks with homemade marinara sauce. The chewy, gooey appetizer was delicious and marinara sauce was incredible. We also sampled some spicy garlic Parmesan wings which delighted our taste buds. The heat was subtle and full of savory notes that kept us wanting more. The crispy wings should definitely be an option when you visit.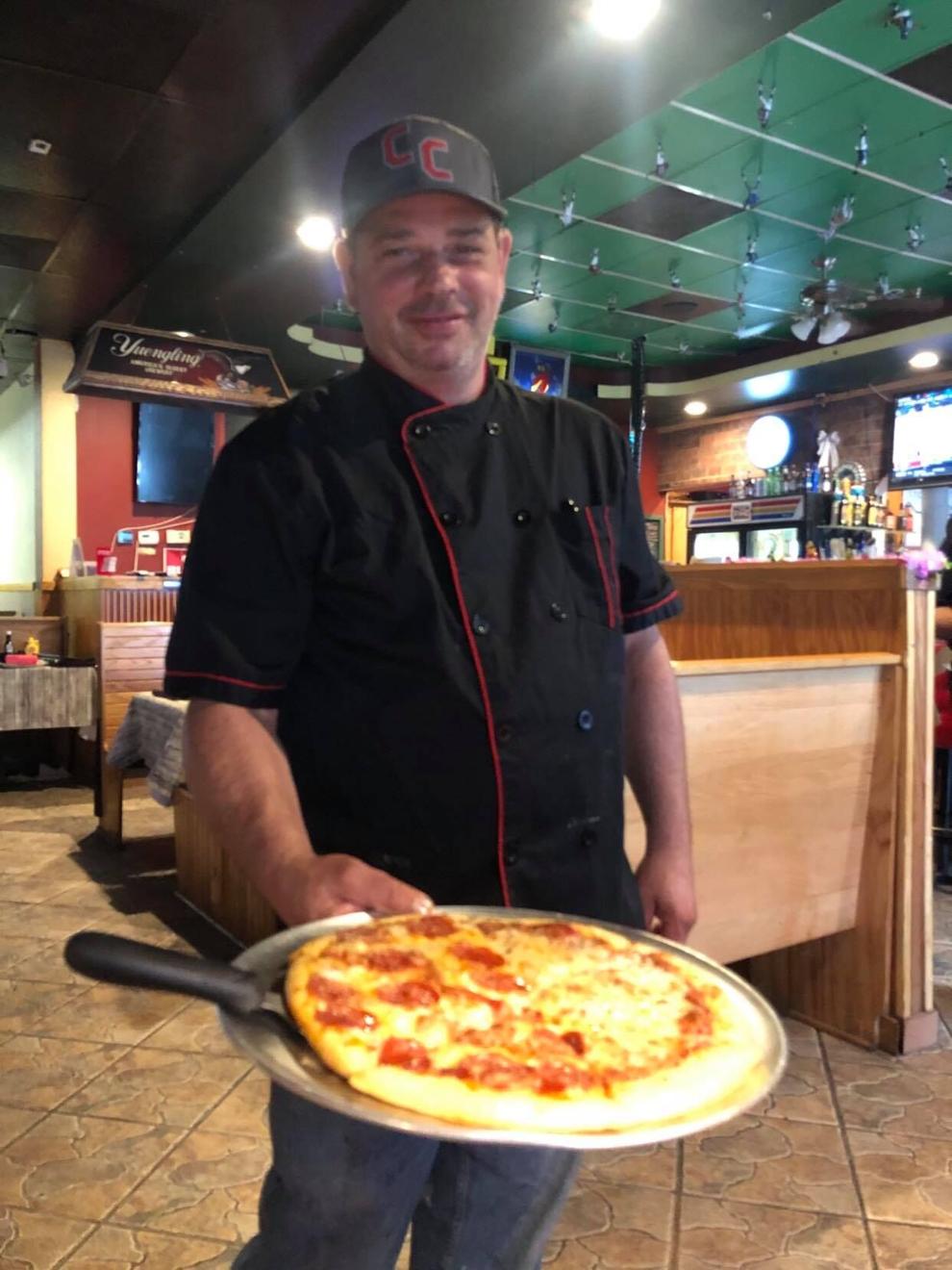 Chef Albert brought us out a pizza that included his homemade sauce and freshly made dough. The thin-crust pizza was crispy on the outside and warm and delicious on the inside. We opted for a cheese pizza, however there are more than 15 different pizza options on the menu and a "create your own" version that guarantees you'll have the perfect pizza pie.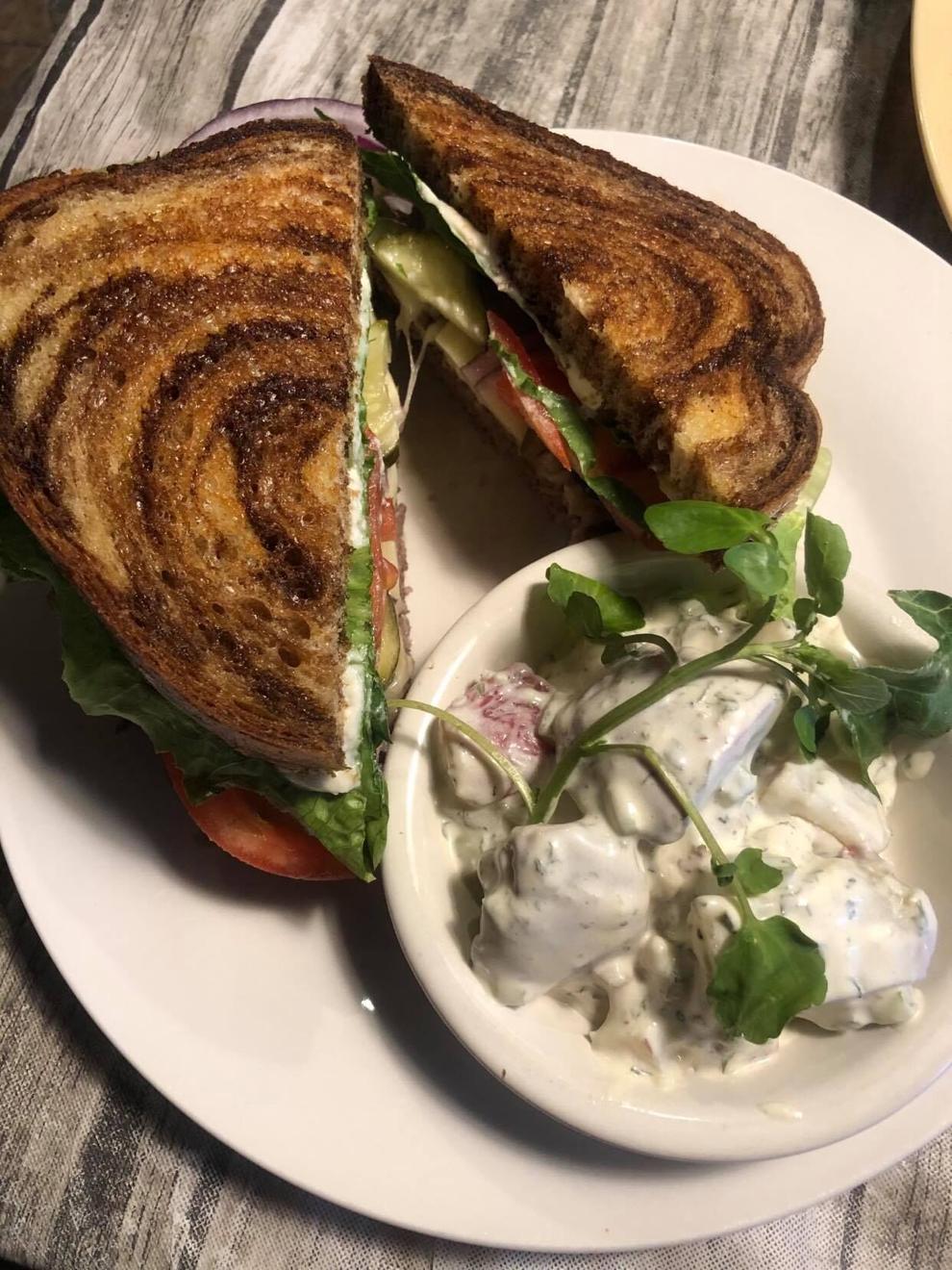 One of the most delightful looking and tasting items on the menu is the Dear Sondra Prime Rib Sandwich. Perfectly prepared au jus gives the prime rib a mouthwatering flavor. The tender meat is sliced thin and piled onto marble rye bread and topped with Swiss cheese, pickles, mayo, lettuce, tomato and onion. The presentation of this sandwich almost makes it too good to bite in to. However, I didn't let that stop me from digging in and enjoying the layers of flavors.
The sandwich was paired with homemade potato salad, which offered a cool, refreshing bite to go with the savory flavors of the prime rib.
Another winner on the menu is the Philly Cheese steak. This sub is piled high with tender steak, peppers, mushrooms and onions and married with a blend of cheeses that brings all of the flavors together perfectly. This sandwich is huge and could easily be shared or taken home for leftovers.
There is also a Philly Cheese steak pizza that uses the same delicious pizza dough as mentioned earlier and then topped with all of your favorite Philly ingredients. There's no wonder this is one of the restaurant's best sellers.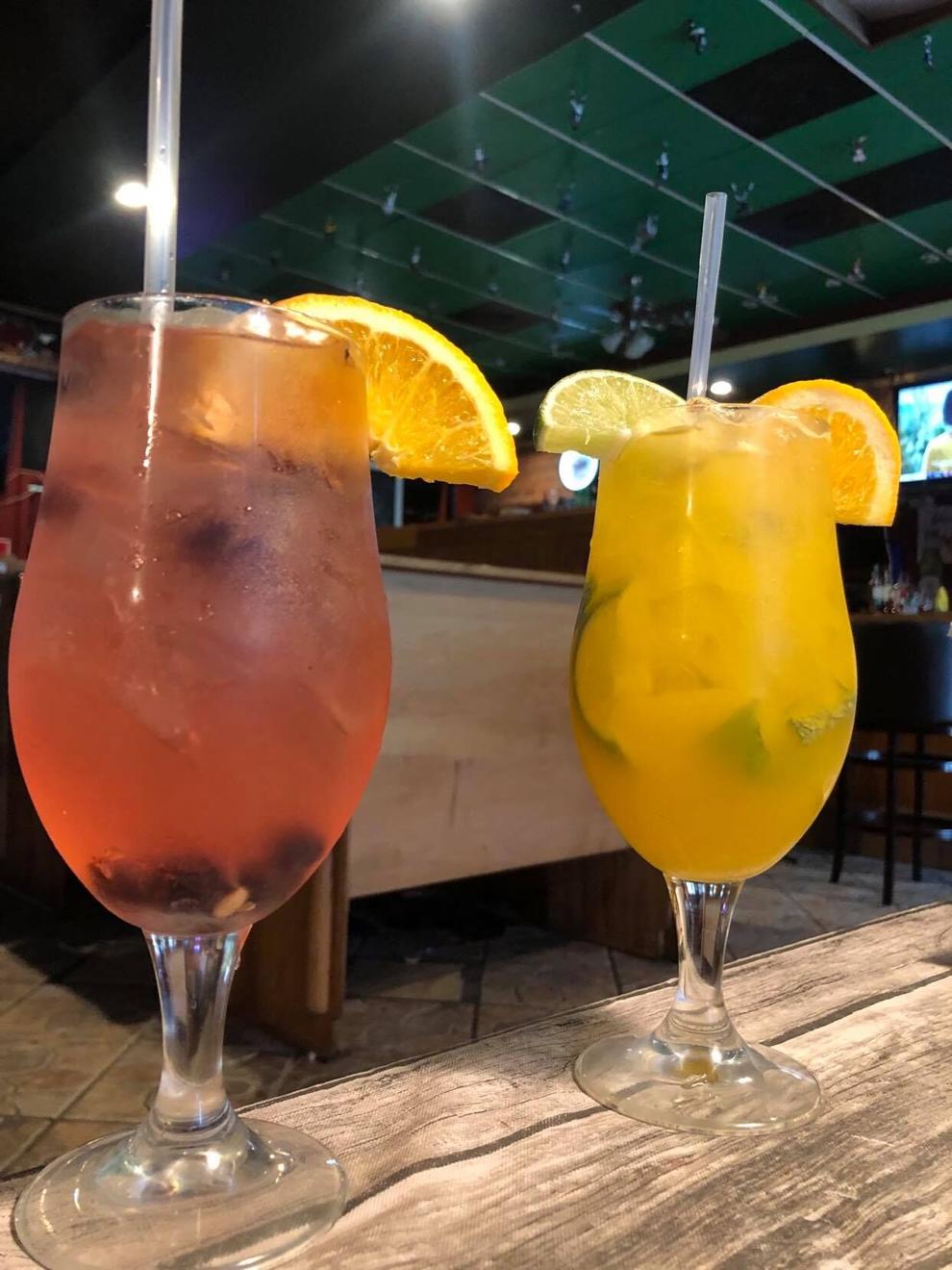 In the mood for a gourmet hot dog? This is the place for you. The menu boasts nearly 30 (Yes, 30!) different types of hot dogs, with one to please any hot dog connoisseur.
There are also burgers, sausages, topped baked potatoes, dinner items and of course, dessert!
Alberto decided to treat us to a homemade baked brownie a la mode, which was the perfect end to an amazing meal. Alberto also makes home made "cannoli of the moment" and "cake of the moment". Each day, Albert makes a different cake or cannoli filling for guests and it's always a delightful, sweet surprise!
If you're in the mood for lighter fare, there are plenty of salads, wraps and soups on the menu.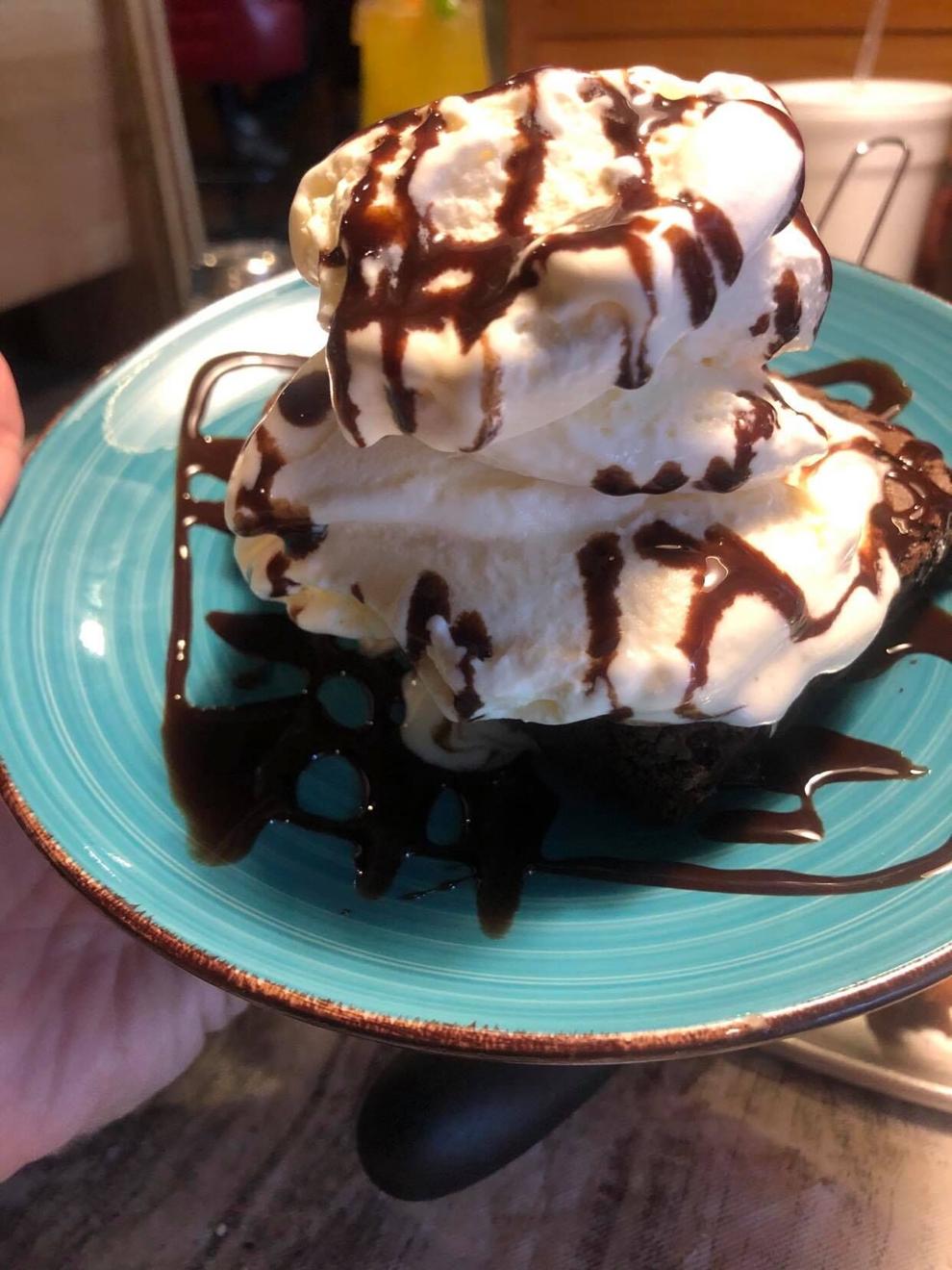 Center City Tavern offers a full bar, with a selection of wines to choose from and plenty of beers on tap. We were delighted to sample "virgin" mango mojito and watermelon margarita. Both were incredibly refreshing and would be the perfect way to cool off when out doing some spring shopping.
With such friendly staff and amazing food, there's no wonder this is the place to visit for lunch or dinner in Vero Beach!
Center City Tavern is located in South Vero Square, 782 US-1, Vero Beach.
For more information about Center City Tavern, follow them on Facebook or call them at (772) 569-3336.